Welcome to the official website of award winning author, Ellen Dugan
Ellen Dugan, the Garden Witch
Ellen Dugan 2015- Photo Credit Gardenwitch Photography

Ellen's first novel Legacy of Magick is available now!
Book #2 in the Legacy of Magick Series- Secret Of The Rose, is coming in July 2015!
Go to the "Books" page to read more!


NEWS!
I am pleased to announce that the book that I wrote with Tess Whitehurst is now available for sale in paperback as well as on Kindle at amazon.com!
Go to the "Books" page for a direct link to purchase!
Ellen has an Etsy store!
Filled with lots of handmade seasonal signs and decor made by Ellen for your enchanted home!
Click on the link just below

www.etsy.com/shop/EllentheGardenWitch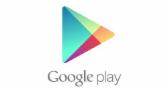 We have an app for that!

The Witches Tarot is now also available as an app in the iTunes and Google Play stores!

http://itunes.apple.com/app/witches-tarot/id716749057?mt=8http://itunes.apple.com/app/witches-tarot/id716749057?mt=8

https://play.google.com/store/apps/details?id=com.foolsdog.witches

Garden Witchery 10th Anniversary Edition!




Yes, It's been 10 Years! This new anniversary edition was released in autumn 2013 it includes a brand new, never before published chapter and an epilogue. Available now!

__________________________________________________________
Ellen is now offering Affordable Online Classes-
Herb Magick, Full Moon Magick, The Four Elements of Witchcraft, Advanced Natural Magick, Psychic Protection and The Paranormal, and Hearth & Home Magick.
Click on the Online Class Tab at the top of the page
_________________________________________________________________

Here is the link straight to Ellen's online store- happy shopping www.cafepress.com/ellendugan
Merry Meet and Welcome